O ProDivadle

Dovolte mi na úvod ocitovat z divadelní příručky Františka Cimlera z roku 1934: ,,Nic tak rychle nestárne jako divadlo, vzpomeneme-li divadla před dvaceti lety a srovnáme-li je s divadlem dnešním, přijdeme na ty rozdíly. Ještě před dvaceti lety jsme slyšeli z jeviště silně nadnesený pathos. Slova řinčela a věty se nesly do výše. Dialog byl roztříštěn, nebylo souladu. Proč? Herec byl pánem situace a režisér byl jen aranžérem. Proto různorodé herecké prvky nemohly divadelnímu představení dáti určitou linii, pevný rámec a jednotný sloh. Vynikali jednotlivci, ale zapadali méně zdatnější herci. To byla chyba. Dnešní doba staví do popředí režiséra jako umělce, který má stmeliti všechny prvky zúčastněné na divadelním představení v pevný a harmonický celek. Nevynikají tak jednotlivci, nýbrž celý soubor."

Vzhledem k tomu, že se nám opět navrátilo divadlo silných hereckých osobností, ale režie všeobecně poněkud pokulhává (a to převážně z důvodů politických a finančních), rádi bychom na typ režisérského, tedy i programově jasného divadla, navázali. Divadlo je ve stálém vývoji, podléhá módě, ale nesmějí nás plést všechny nové směry, které zrodila doba. Jdeme svou vlastní cestou. A já jako režisérka se nechávám vést převážně srdcem.
 Český rozhlas – stanice Vltava – hodinový pořad Vizitka – 29.11.2018
 Rozhovor s režisérkou a herečkou Lenkou Šebek Loubalovou o projektu ProDivadlo. Moderovala Daniela Čermáková.
  "Děti chtějí vidět něco, čeho  se můžou chytit, k čemu  můžou vzhlížet. Potřebují mít vzory. V      pohádkách vždycky vzory byly: dobro a zlo. Dneska se hranice mezi nimi stírají. A to není dobře," uvádí Lenka Loubalová v tomto rozhovoru.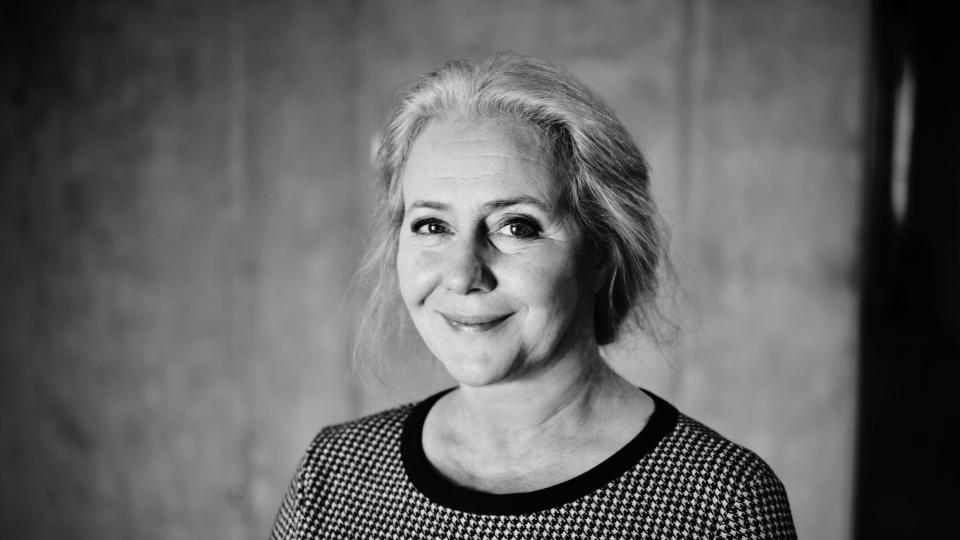 Pro přehrání celého rozhovoru klikněte prosím do obrázku.
---
POZOR VLAK – reportáž o pohádce o mašinkách z března 2017
Želežničářský televizní magazín "Pozor vlak" pořídil v březnu 2017 reportáž o pohádce Nejlokomotivovatější lokomotiva přímo v ProDivadle na pražském hlavním nádraží. Autorem reportáže je známý moderátor Jiří Dlabaja spolu se svou kolegyní Lucií Slípkovou.

    Pro přehrání reportáže klikněte prosím do obrázku. Uvedená reportáž se nachází v tomto             magazínu od 0:35 minuty do 5:50 minuty.
---
ČESKÝ ROZHLAS DVOJKA – pořad z března 2017
GLOSA "O vláčcích" OD REDAKTORKY ZUZANY MALÉŘOVÉ 
Unikátní stručné svědectví o podivuhodných okolnostech vzniku našeho představení "Nejlokomotivovatější lokomotiva". 
Pro přehrání klikněte prosím zde:
http://prehravac.rozhlas.cz/audio/3831091#.WNwjSVDvpew.email 
---
NAPSALI O NÁS
Deník Blesk
Ve svátečním čase Vánoc 2017 navštívil naše představení novinář z deníku Blesk a napsal o tom hezký článek spolu s mnoha fotografiemi a dvěma videy. Tento článek si můžete přečíst, když kliknete zde:  
V hlavní roli vláčky, mašinfíra a černokněžník Zababa. Na hlaváku funguje originální divadlo
---
Česká televize – :D - Tamtam  26. 10. 2013
Dvojice animovaných dobrodruhů pro vás vybírá tipy na ty nejzajímavější víkendové akce
a události.
Pro přehrání pořadu klikněte prosím do obrázku.
---
Česká televize – pořad "Sama doma"  14. 11. 2013
Být doma neznamená šeď a nudu.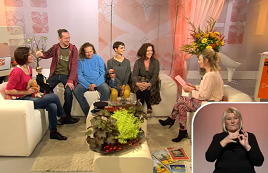 Pro přehrání pořadu klikněte prosím do obrázku.